Growlerpuss's phone sex blog - Hi guys - 2017-01-27 15:55:08
More blog entries
|
Speak to Growlerpuss
Hi Guys Hello ! Growler here to brighten up your day. If your looking for a mature lady with a hairy cunt, who is genuine & fun, sexy & naughty, I'm maybe what you are looking for. Check out my pics and have a better look at my bush.
I am a huge fan of the texting option here.
I love exchanging naughty and regular texts with you. (for a little tip :)
I endeavor to keep my texting option on full time.
If you would like to do a call and don't see me on just drop me a text and I will log on for you to call!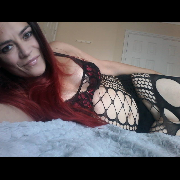 There is no recording for this blog entry