Bernice's phone sex blog - Mmmmm spunk... - 2016-03-14 12:12:00
More blog entries
|
Speak to Bernice
Tracing her lips with her eager tongue Bernice pleaded..I want it! .. I want to taste it!
Nathan smiled and cocked his head to the side, pumping his engorged cock faster, im sorry baby, squinting he asked ..What is it ya want?
Digging her fingernails into his thighs she pleaded,please, I want your cock in my mouth, I want to taste you. Amused, she continued, I want to suck the cum from your thick, hard dick,
Straddling her chest, Nathan slipped his cock in her cleavage glazing her breasts with his sticky, translucent pre cum, he continued to pump his cock like a piston between her heaving, cream breasts. Raising her arms above her head and gripping both wrists Bernice realized that the other guy had moved. She could feel the heat and weight of his cock tapping her clit, she shuddered as he slid his hardness over her plump labia probing at her gaping slit, she felt his girthy cock push into her, a little at first, just the head and then.....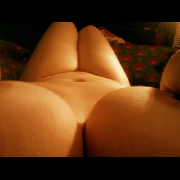 There is no recording for this blog entry