Goddess Elaheh's phone sex blog - Your Exotic Dance - 2015-12-03 19:24:55
More blog entries
|
Speak to Goddess Elaheh
I wait in anticipation for you come home.... when you do come home, you walk into a sensually light room in the middle of the room is your favourite chair, I urge you to take a seat.
I walk over to you with your favourite drink.... as i walk over you notice i am wearing a Purple and Black lace basque matching panties, stockings and heels.
I hand you your drink..... the look in your eyes tells me your anticipation is rising as you do not know what is coming next.
I sexily walk over to the perfectly placed Ipod and click play.
I look seductively into your eyes as i slide my index finger over my lips. I brush every single curve of my lips... some naughty thoughts take over my mind as I introduces a finger into my tight mouth, sliding it up and down slowly...completely forgetting where I am,I moan softly... open my eyes and smile at you devilishly, I turn my back to you and dance seductively sliding my hands down my figure,I look over my shoulder and bite my lip.
I turn to face you and slowly move my hands down my body between my breasts going down between my thighs, you can see the fire light up in my Persian eyes, I lean back arching against the dining room table, letting the music caress my ears as I reach down, my fingertips gently running all along the curves of my body, tugging at the fabric of my panties...... What we do next is upto you.......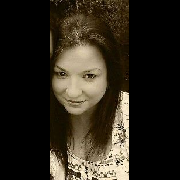 There is no recording for this blog entry