Diana Backdoors's phone sex blog - Webchat - 2015-11-04 12:16:10
More blog entries
|
Speak to Diana Backdoors
Hello lovelies,
Just to let you know I am now looking to chat with you filthy gentlemen on the go through a webchat facility!
This means that if I am driving along and feel the sudden name to give my pussy a good orgasm I can pull over, whip out my mobile phone then begin to caress whilst chatting filth to one of you darlings.
Private message me to set up a chat if web is your thing...
Mwah xx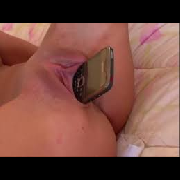 There is no recording for this blog entry