American Apple's phone sex blog - sexy custom quickie taboo accomplice - 2015-05-12 02:55:38
More blog entries
|
Speak to American Apple
GET YOUR OWN
erotic custom audios and KINKY sex audios of all kinds.
I offer teasing, femdom, erotic humiliation, cuckold and sissies / feminization erotic sex audios
CAM WITH ME, CALL or #SEXT 24/7 for QUICKIES - always available by
TEXT EMAIL, PHONE or VIDEO me & Confess ANYTHING you want
69 gets you a flirty & educated girl, who's always ready & longing to speak to Guys & Gals of any race.
ANY TOPIC IS WELCOME - NOTHING IS TABOO.
Ask me for advice & I'll be 100% honest, a genuine intelligent lady !!
YOUR SECRET IS SAFE WITH ME
I promise to be a good listener & will advise
You CANT CONTROL
perverted or filthy... dirty or nasty... taboo or forbidden... kinky or sexual
FETISHES & DESIRES
If we must discuss these things, we can
ROLEPLAY
to get you off...
off my phone....
I will do whatever is necessary
Horoscope??
TIP ME IF YOU ENJOY CONNECTING WITH ME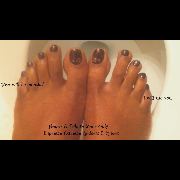 There is no recording for this blog entry