NIKITA_'s phone sex blog - MASTURBATION MONDAY - 2015-05-04 09:15:13
More blog entries
|
Speak to NIKITA_
I'm imagining you waking me up this morning!
This morning I was lying in bed and you needed me, so you woke me up. I saw you standing there... needing me!
I opened my blurry eyes to see you standing by the closed door, naked, your cock already becoming hard. You moved towards me, quickly climbing onto the bed and slipping under the covers. I laughed quietly, sensing your urgency, loving you for it.
Whats going on, baby?
I need a cuddle&
A cuddle? I laughed again.
Yeah, a cuddle. you replied as you turned my body and lifted my leg over your hip as my arm went around you. God youre so warm, feel so good. You held me tight against yourself.
I rode your thigh for a moment while I kissed and licked the long line of your neck. Sleep still cloaked my mind and body, but I felt an ache begin between my legs. I moaned as your fingers found it, softly running over my sensitive flesh. I rolled onto my back and opened my legs for you as you dipped your finger into me, gently testing my readiness.
Yes. I whispered thrusting my hips towards you, even as I knew there wasnt really time for me. Not this morning. You love being inside me. It makes you so so hot when I let you play with me.
I look down at your body and take your hard cock into my hand. Gripping you firmly I worked your cock fast and hard. Your head went back after the first stroke, your eyes closed by the third, your jaw clenched by the fifth.
Yes. you hissed through gritted teeth, still using your fingers on me. Wanna come all over you.
Yes, do it! My hand pumped your cock, over and over. I knew it would be quick. Your body was tense, I watched your face, you were lost to it, striving and straining for it. So fucking hot, only mine to see like this.
Fuck, yeah! Thats it& oh yeah! You whispered.
I looked down my body, watched my breasts move with every thrust of your fingers, loving the feeling of you inside me that way.
Watch. I said.
My hand sped up, concentrating on the head of your cock, just like you preferred it. I angled my body towards you and you moved your hips forward so your cock was over my stomach.
Yes! We watched as ribbons of come shot out onto my skin. My hand slowed down with each shudder and jerk until I finally stopped and we were left looking at his marks on my stomach, listening to each others gasping breaths.
You gently withdrew your fingers from me saying, God, I needed that.
Mmm I noticed. I said against your hot sexy lips as you kiss me.
Ill make it up to you, baby. you say as you jump out of bed, seemingly energised by our little interlude.
My body was aching and restless, but I knew Id get what I needed later.
I smiled. I liked knowing you owed me.
As always, thanks for reading. May is national masturbation month (I think that should be international) please keep a look out for my other hot and sexy blogs to follow
Nikki
xxx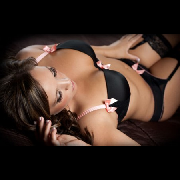 There is no recording for this blog entry