American Apple's phone sex blog - Will You Penetrate My Hot Honey Worker Bee Holes? - 2014-06-26 07:08:44
More blog entries
|
Speak to American Apple
I love Role Reversal Games... as such, I want someone who's a powerful MOVER and SHAKER to penetrate my hot and horny holes. (I really want a stiff rock solid hard cock)...
I'm a bad MILF Mama when I'm good and when I'm bad... watch out... You never know what extremely kinky thing I may say or do....
If I can join you in doing something completely forbidden, I will... I fantasize about shagging the boss at my REAL job...
"He just fucked me in his office so I feel his hot wad of delicious nutty sperm dripping out of my worker bee pussy"
I'd love to work for you....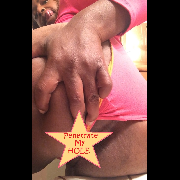 There is no recording for this blog entry