SexyZazel's phone sex blog - Tuesday Blog - Sexy Time! - 2014-04-09 00:12:12
More blog entries
|
Speak to SexyZazel
So I'm sitting here, thinking why not create a blog entry. What could I write down, and then I thought I can write down anything that comes to mind right? So I think every Tuesday I'll write something new, inspiring and fresh. And I'll call it the Tuesday Blog - Sexy time. You can even message me with idea's and what not, perhaps I can even right a story heheh.
I'll call this the Sexy intro page, yes I am keeping my theme here, maybe if I type it enough or say enough , it'll drill into the minds of men that love the word, and how I say it teehee.
I finally got my page up, yay! Just waiting on the recording to post, but I'll be going on call soon enough, by the time that happens I should be well versed with how this page is setup and how to navigate around it, you think?
If you see me on, message me, or tip me, or even try your hand at calling me! I can't wait to hear those hot sexy voices. till then stay handsome fella's, and stay beautiful ladies!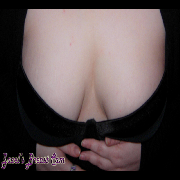 There is no recording for this blog entry