PorcelainBeauty's phone sex blog - Fucking Machine - 2014-03-13 14:29:54
More blog entries
|
Speak to PorcelainBeauty
I've just ordered one of the toys I've always wanted! It's for both myself and my subs/slaves.
A fucking machine!
I'm extremely happy with it to say the least.
I'll now be offering fucking machine shows for all you dirty perverts.
I have some more kit on the way but won't be telling any of you until I have it in hand so I can take some kinky pictures for you all!
I've got many different attachments for it.
1 cock
1 cock with balls
1 anal attachment
And it's so cool the remote control you use to operate it also doubles as a vibrator! I'm well impressed.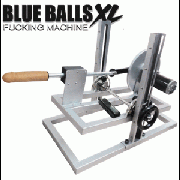 There is no recording for this blog entry