Mummy Morgana's phone sex blog - Watching day time tv - 2014-02-28 13:03:49
More blog entries
|
Speak to Mummy Morgana
Well my little one weren't you awake a lot last night! You've made your Mummy Morgana very tired too. Aw come now my sweetness don't cry. I pick you up and cuddle you into my ample breast. Rocking you gently I reach for the remote control and switch on the television. A lazy bit of morning tv is just what Mummy & baby need. You nuzzle my breast and calm at the feel of it and the drole sounds from the tv in the background. I know your content as I hear you make a dear little cooing noise. While you are nice and relaxed Mummy thinks a nice bit of breaky would go down well.
Edited on 2014-02-28 14:15:02
Edited on 2014-02-28 14:17:02
i get you into the correct position and unclip my feeding bra.
Edited on 2014-02-28 15:13:02
please change your to you're in second to last sentance, thank you x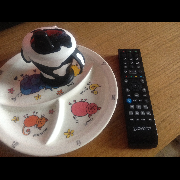 There is no recording for this blog entry