Lenna's phone sex blog - A compassionate submissive Golden skin Latina - 2014-02-18 23:29:09
More blog entries
|
Speak to Lenna
Hey,, I'm Lenna a half Latin half black babe with a tight, wet, golden pussy just waiting to cum Im happy that I have intrigued you as I am not just a pretty face I live to be fucked, dominated, dressed up in what you demand from me a spank or two here and there being told where to sit, lay and how to be positioned I m yours, I enjoy being daddied whilst being tied up cuffs on under my legs with my knees on my chest. I adore being played with and then fucked incredibly hard then your cock slaps on my tight pussy and then thrusting it back in.
Im here to do everything and anything you tell me your wish is my command oral play is my best whilst I throb my big titties up n down your clock whilst sucking every inche of semen off your knob is only one of my specialities, just simply give me a call I cater for all needs
*Fantasies
*Humiliation
*Or just that listening ear
I'm your girl it's really easy just send me a message and we can take it all at your pace if you like to dominate or be dominated, I am your prop the wild card that does as she is told.
Just send me a message and tell me what it is that you desire to do to me and then we can enjoy each other in more wats than one.................. Xxx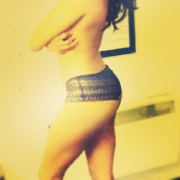 There is no recording for this blog entry