Catie Topaz's phone sex blog - Sexy talk! - 2013-07-29 18:05:24
More blog entries
|
Speak to Catie Topaz
I've had a very frustrating weekend what with being kicked offline every 5mins, so apologies again to anyone who got cut off, I didn't just rudely disappear on you!
However, those of you who did manage to get through gave me some really horny calls! I enjoyed our chats immensely! I had a really sexy role play call where I was a maid in a hotel who got caught going through a guests belongings and had to satisfy him sexually so he wouldn't have me fired, all the while getting angrier with him for putting through such humiliation! That was a lot of fun, you know who you are.
Also, thanks to my credit card callers, I don't know if you guys know how much difference that makes to us girls but we're paid nearly double, while you pay slightly less and get to skip the boring introduction and just get straight through. So it makes sense!
If you're unable to call then I'm happy to chat online with you, dirty talk or otherwise, but please do leave a tip if you enjoy our chat because you're getting my undivided attention so if we're talking for a while then it's only fair.
Technical difficulties aside (hello, admin?!) I'm really enjoying getting to know you all and my eyes are being opened to so many sexy, fun new experiences it's amazing, I'm loving it! So again, thanks boys! xxxxxx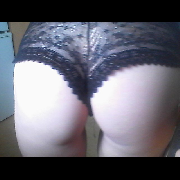 There is no recording for this blog entry