Luscious Lila's phone sex blog - I Love My Breasts - 2013-07-24 06:49:37
More blog entries
|
Speak to Luscious Lila
I love my breasts. They have received a lot of attention over the years. I have heard guys call them boobs, titties, high beams, melons, ta tas, bazookas, milkshakes, sweater muppets, jugs, chesticles, headlights, the twins, man pacifiers, jiggly puffs, Fred and Ethel, sugar lumps, bouncers and other names I have fortunately forgotten.
I prefer that you call them breasts. I love how it sounds when you say it. Especially, when you are describing what you want to do to them. How you want to caress my breasts, suck and lick my breasts, spank my breasts with your hard cock and cum all over my breasts.
I love telling you how I want to slide your hard cock between my breasts. Then I will massage your shaft with my ample breasts until your cum erupts from your cock and oozes down my breasts. I love having you watch me lick the cream off my breasts.
After your orgasm, I love when you tell me that you just want to lie next to me in bed and rest your head on my breasts and fall peacefully asleep.
Call me and let me know if you appreciate breasts as much as I do.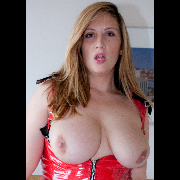 There is no recording for this blog entry