SECRET MARTINI's phone sex blog - PERSONA - 2013-04-22 00:25:13
More blog entries
|
Speak to SECRET MARTINI
Hi, I am Martini& like the drink anytime, anyplace, anywhere this is the way I like my sex& would you like to taste me?
I am a petite, slim & sexy MILF with big tits and long curly blond hair. My voice is soft, husky and sensual. I love posing for the photographer, teasing him and thinking that you are looking at me. You see that one of my fantasies is having men wank over my erotic pictures. Just thinking about you playing with yourself looking at me makes my clit tingle, my asshole twitch and my pussy wet.
I have lots (I mean lots) of sexy outfits, love stockings & hold-ups with high heels - I have so many high heels, including some awesome 6 inch platforms in red, white or black. Bare legs with heels makes me feel dirty put on a coat with no knickers and watch my juices flow. Live dangerously, like being outside& then OMG& what a dirty bitch I feel! You like Crutch-less bodystockings? I have quite a selection for you to look at.
I am not a professional model just a horny mature woman that gets turned on by watching or listening to you wanking off while I use my vibrator. A secret sex mistress, your private confidante, someone to talk to or all three your secrets are safe with me.
My products are themed from Secretary (no knickers check that one out) to Dominatrix to Foot Fetish to more intimate pics. Special requests can also be catered for.
If you have got this far, looked at my free profile photos, are playing with yourself then you are very naughty so call me NOW! xx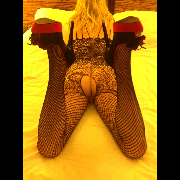 There is no recording for this blog entry