Asia Black's phone sex blog - Do red heads have more fun? - 2013-02-20 11:26:14
More blog entries
|
Speak to Asia Black
Hi Boys and Girls!
Hope everyone is having a fun filled day!
I thought I'd share my new look with you... I've turned into a red head!
I think I look even more spicy and sexy now, and I love the colour and cut!
Been meaning to take the plunge for a while, but didn't have the guts lol, but so glad I did now.
Maybe the red has gone to my head, but I felt so sexy when I got home that I had to take some pics!
Have a great day all!
Asia
xxx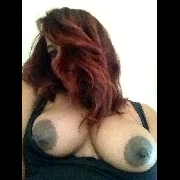 There is no recording for this blog entry