Miss Frex's phone sex blog - Have You Never Grown Up?? - 2012-12-04 11:28:24
More blog entries
|
Speak to Miss Frex
Do you wish you had never grown up? Let Nanny Frex look after you..You can be your 'True-Self'. I know just what you Adult-babys need.. Let me give you a safe, fun & friendly experience! You can Gu-Gu-Ga-Ga as I read you a story with my soothing voice. Suck on your dummy or thumb. You can have your bottle and let Nappy Nanny change your bottom with my nice warm water & cotton wool. Is your Nappy too wet... do you want a change... is it drooping... do you need patting on the bum? Do you Need Burping,
Maybe your going through the 'Terrible Two's'... Nappy Nanny may apply some old fashion discipline. I have a naughty step, and may even put you over my knee for a spanking. Then, if your Good I'll let you do some colouring in or watch a cartoon. If you are extra special good we can go play on the swings
Lets have playtime in the playpen, then suck on your milky bottle or on Nanny Frex's Boob & let me sooth you into 'Nap Time' with Teddy, snuggled up on the couch with your blanky into my lap. I will stroke your hair and tell you a bed-time story till you dift off to sleep...
Now be a good boy and call me now xxx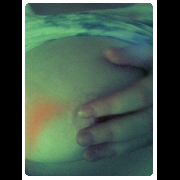 There is no recording for this blog entry