sexy36DD's phone sex blog - My tutor with the 8 inch COCK!! - 2012-04-19 16:50:02
More blog entries
|
Speak to sexy36DD
I have always had a very high sex drive and becoming a babe on this site seemed the only option in order to quench my never-ending thirst for cum! So l battled with myself whether it was wise to put pictures showing my face in case someone recognised me....u know like my dad or even grandad.In the end l thought it's only fair that l did,for the sake of my callers who have been so good to me and fulfilled my wildest fantasies as well as tipped me generously and bought my pics!...Anyway enough with the boring stuff.
A few days ago l received a call from a very sexy man who had what sounded like a french accent.He had a very deep husky voice that left me tingling all over and my first inkling was "l have heard this voice before" but l just could not think where. He told me he had a dirrtty fantasy were l was a maid dressed in a skimpy little french maid uniform and no panties on.He said he would come home one rainy day, find me bent over and dusting.As l am busy doing the dusting, unaware of his presence, he walks up to me and suddenly licks my pussy from behind. l turn around from the shock of what has just happened and he pulls me into his arms and kisses me passionetly on my lips.l kiss him back and the next thing l'm reaching down to open his zip and pull out his massive 8 inch cock.l start to rub it up and down and it becomes harder and harder!He grabs me by my hair and forces his cock into my mouth shoving it deep at the back of my throat.l gag and he carries on fucking me in my mouth.He rips my uniform off exposing my little wet cunt and 36DD breasts then drags me to his bedroom where he ties me to the bed and blindfolds me.By now l'm panting so hard with excitement and begging him to fuck me hard!!! He opens my legs wide and puts his tongue up my cunt, l let out a little scream and juices of ecstacy start flowing out of my cunt while he continues to lick and suck it!
Unfortunately the phone suddenly cut off and l was left so horny and panting because l had gotten so engrossed in this man's fantasy.l again started wondering why his voice was so familiar and just brushed it aside.Three days later l got an email from one of my University tutors demanding that he wanted to see me in his office.l panicked because l was thinking l was in serious trouble over an assignment that l handed in 2 weeks previously.At the requested time the next day l went to his office and he said to me "YOU HAVE BEEN A NAUGHTY LITTLE WHORE".l was startled and taken aback by this and for a good 30 seconds l had my mouth open in shock.l suddenly muttered "l dont know what u mean"..When he spoke again it hit me....it was my tutor who had phoned me and got me horny and worked up about the french maid fantasy!!!. l thought to myself those ..damn pictures.He said dont worry l wont tell a saul this is our little secret and said "well, shall we finish wat we started"? To be honest l have always had a big crush on him,he is about 6'1 tall,olive skin ,dark eyes and has a smile to die for.l also have a thing for older guy's .He stood up, pulled his trousers and boxers down exposing his erect hard cock, l knelt down in front of him and greedily took it in my mouth..........
part 2 cumming soon xoxo !!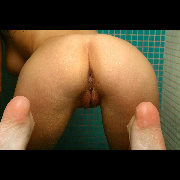 There is no recording for this blog entry