all yours's phone sex blog - wow!!! - 2012-01-26 10:52:18
More blog entries
|
Speak to all yours
well hello sexy boys!! well what can i say...omg your all so naughty ;) fuck i'm so glad i came back to this place. some of you know the story some don't ..but i think its safe to say i definitely belong here!! i'm enjoying my time here so much, and love to hear you hot men wanking of your cocks for me!
you have no idea just how hot that makes me ;) as i type this, i can feel my knickers getting a little bit damp! or maybe that had something to do with the last caller ;) mmmmmmmm i would so love one of your faces between my legs right now, smelling and tasting me. squeezing my tight little pussy with your fingers as you slip my knickers to the side!!
i love our calls so please keep them comming!!!!!! i do however, understand that this time of year can be difficult for us all :( but i do hope you keep a few quid back for your calls with me!! any tips will be much appreciated :) as they say every little helps :) so lets keep each other cummmmmmming!
thanks and i'm looking forward to whispering naughty things into your ears!! xxxx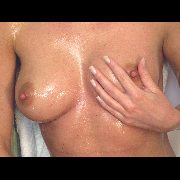 There is no recording for this blog entry