Morgan Layne's phone sex blog - *MY DB11 IS MY SEPTEMBER FAN!! - 2011-09-23 02:43:17
More blog entries
|
Speak to Morgan Layne
My Fan of the Month is DB11!! Great calls and Tips from the best caller ever!! Loves to cum all over big Double D Breast! Told my Fan I will be posting a blog and he was very excited, it really turns me on and makes me wet when I call out big breasted women for him to cum on while he has their pictures right there in front of him while he wanks his big hard massive cock. Great caller with a great attitude! Love it when he whispers and wants me to call out the big breated womens names...
Cathy Richards - perky B cups, hot body
Susie Waits -busty babe, big D cup tits
Laura Gillions - double Ds, huge tits
Emma Eedee - blond with big tits
Hannah Williams - massive chested
Lizzy Cole -double G cup monster jugs
Becca Hankin -short skirts, big boobs
Alex Bromlee - massive jugs
Love calling out those names for him!! I talk to him each week and has been the best of the Month!! Thank you Sweetie!! This is for you BABE! I enjoy every call!
October is Coming and will be picking a FAN each Month, So who will be MY FAN OF OCTOBER and be posted in my monthly blog???? STAY TUNED!! Hugs&Kisses!!
XXXMorganXXX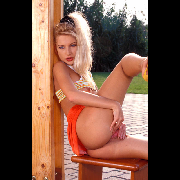 There is no recording for this blog entry