Heather Nicole's phone sex blog - *CALLERS FREQUENT ASKED QUESTIONS* - 2011-09-22 13:58:32
More blog entries
|
Speak to Heather Nicole
I GET A LOT OF QUESTIONS FROM THE CALLERS AND WAS ASKED TO PUT THIS BLOG ENTRY UP FOR ALL MY FANS OUT HERE.....
HEATHER'S FAQ...
1.) ARE YOU A MODEL?
ANSWER-YES
2.)WHERE ARE YOU FROM?
ANSWER-USA
3.)WHAT STATE IN THE US?
ANSWER-NORTH CAROLINA
4.)ARE YOU IN ANY MAGAZINES?
ANSWER-YES, A LOT
5.)DO YOU LIKE TO DO FANTASY/ROLE-PLAY?
ANSWER- YES! I CAN DO ANYTHING
6.)WOULD YOU EVER CONSIDER MOVING TO
THE UK?
ANSWER- YES! DEFINITELY!
7.)WHAT KIND OF MODELING DO YOU DO?
ANSWER-NUDE/FASHION/RUNWAY/CAM&MORE
8.)DO YOU DO CAM?
ANSWER-YES,I DO! JUST SEND ME AN
EMAIL,AND A TIME,I WILL THEN GET ON
WHEN YOU ARE READY
9.)WHAT'S YOUR FAVORITE SEXUAL POSITION?
ANSWER- I LOVE ALL POSITIONS, I LOVE
DOGGY-STYLE,BEING ON TOP,MISSIONARY
AND MORE,MMM
10.)DO YOU WATCH PORN?DO YOU HAVE TOYS?
ANSWER- ALWAYS WATCHING PORN, AND
MY TOYS ARE RIGHT HERE (ALL SIZES)
HERE IS THE TOP 10 QUESTIONS THAT CALLERS USUALLY ASK WHEN THEY CALL ME, SO I THOUGHT I WOULD KEEP THEM IN MY BLOG, AND KEEP YOU UPDATED. IF THERE IS A QUESTION THAT YOU MAY HAVE,PLEASE SUBMIT BY SENDING ME AN EMAIL, AND I WILL PLACE IT IN MY BLOG , WITH THE ANSWER. MY CALLERS ARE ALWAYS IMPORTANT, AND THEY ARE MY #1 FANS!! THEY HAVE BECAME GREAT FRIENDS, AND I WOULD LIKE TO THANK YOU ALL FOR ALL THE EMAILS,CALLS,PICS,CAM,AND MORE. I WOULD RATHER BE AT HOME WITH YOU, BUT CANT WAIT TO HAVE THAT STEAMY CHAT AGAIN, LOVE HAVING MULTIPLE ORGASMS... TALK TO YOU SOON.....XOXO HEATHER NICOLE XOXO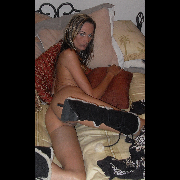 There is no recording for this blog entry