Domina Meena's phone sex blog - My Own Little Blog - 2011-07-29 13:19:00
More blog entries
|
Speak to Domina Meena
Hi all,
I decided to do some of my usual researching around the site (aka having a perv) and was enjoying reading the blogs of all the naughty, sexy ladies on here when i thought i may do one of my own. Dont get too excited, it wont win any Pulitzer prize's but sometimes it may titivate
Those of you who have spoken to me should know what an insatiable little minx i am but may be surprised to hear i haven't had a really good session in ages! Well I'm very pleased to say I've managed to remedy that last night. I saw my absolute favourite bit on the side. I was wined, dined and certainly 69'd !!! I always feel a little bad for other hotel guests when we come to visit, I don't mean to but i just cant help getting a little vocal. What can i say?.......I was bought up to be appreciative lol Luckily I've not had anyone bang on the door yet asking me to keep it down, not that I've heard them anyway!! I love all types of sex, sensual and slow, fast and hard but when i want a good session its got to be HARD PORNO SEX. I'm sure a lot of you fantasise about having hard, dirty, banging sex with someone and so do i.... I LOVE IT he he he. There's only one thing i would have liked to change about last nights shenanigans and that was to make it last another 5 hours. I'm not sure my lovely, large playmate wouldn't necessarily agree. The mind would be willing but the body would break lol Talking of which, I feel like Ive still got more to give.
Hmmmmmm Ive got my toy ready next to me, I just need a horny guy to ring me.
Hope to be speaking and squirting with you soon!!
Lucy XXX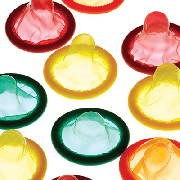 There is no recording for this blog entry