Kinky Keels's phone sex blog - Was pussy ever going to be enough? - 2011-07-08 21:38:26
More blog entries
|
Speak to Kinky Keels
My girlfriend wasnt enough for me I needed cock, big hard cock.
It was one Cold lonely Monday afternoon and My girlfriend had gone shopping with her up tight mother.
I decided to take a long hot slow bath all alone but... Things Change
I stripped naked and felt how horny I was. I felt the damp between my thighs and my heart raced.
Just as I was about to get into the bath The doorbell went, I felt so frustrated.
I threw on a gown and went down the stairs feeling quite cross with whomever was the other side if the door.
As I flung open the door my right breast was exposed. My nipple was so erect and I simply didn't care. Infact it was all quite exciting...
Infront on me stood a young man, a very young man. I was smiling ear to ear at the look of shock on his face being greeted by me half dressed, hot steamy and my right nipple staring at him. He was here to service the boiler....trust me he was not leaving this house with a FULL SERVICE.
I asked him inside and showd him through to the kitchen. I still hadnt covered myself and had know intention of doing so.
He began his work and I sat at the kitchen table and decided to make things a little "harder" for him to ignore. I raised one foot onto the chair next to me, my leg bent at the knee. I new full well he could see my pussy. My hot wet pussy...
He tried to avoid looking at me, I new that wouldnt last. I asked very casually if there was anything he needed. To my suprise he replied "You"
Call me and I will tell you exactly what we did that afternoon. How hot, how steamy and how dirty we actually got.
Maybe we can do it all over again, just me and you...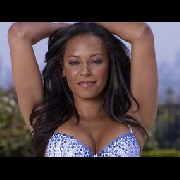 There is no recording for this blog entry