Juicy Gemma's phone sex blog - For Diamond9 xxx - 2011-06-01 18:16:25
More blog entries
|
Speak to Juicy Gemma
I had been going horse riding for a while now. I really enjoyed it. I even felt quite sexy in all that horse riding gear... so tight against my skin. I knew that Del found it sexy too. So one day I invited him to watch me ride (the horses that is!).
When I had finished my practice I went over to ask him what he thought. As I asked I gently brushed a hand against his trousers. Wow... he had enjoyed himself judging by that hard bulge!
I asked if he wanted to come and help me in the stable before we headed home. I winked and he smiled. I think we both secretly knew we couldn't wait until we got home to touch each other.
Del followed me in to the stable and I deliberately moved my ass in those tight jodhpurs just for him.
When we got inside I bolted the door and as soon as I did Del was pushing me backwards against the haystacks. 'I want you now...' he whispered to me and I moaned as his hand slid between my legs.
I'd been a bit naughty... no shirt on underneath my riding jacket. Just a black satin bra that pushed my chest up, giving him a perfect view of my cleavage down the top of that jacket. He smiled at me as he quickly undid the buttons. exposing my bra and rock hard nipples showing through.
He was kissing me deep and hard. He was so frantic, so turned on, that I knew how badly he wanted me. A real fast and furious fuck against that haystack.
I felt the zipper being pulled down on my jodhpurs and Del gave them a tug to help them fall down to my ankles. I stepped out of them and began to take my jacket off.
'Leave it on...' Del smiled, as he started to kiss and gently bite my lips and neck. My Black satin panties were so wet and I could feel the ache in my pussy that told me I needed to feel him inside me.
Del undid his trousers and let them drop to his knees. I felt his fingers urgently pull my panties to one side and before I could even take a breathe he has his rigid, throbbing cock inside me.
I bought my legs up around his waist... using them to pull his cock deeper into me. I felt so good I wanted to scream out.
As Del pushed the whole force of his body against me, he started to fuck me. Hard and fast. We built up a rhythm, moving together. He felt amazing inside my wet, tight pussy. He pinned my hands above my head, against the hay and buried his face in my neck as he started to thrust so hard. I could tell from his moaning that he was going to cum inside me soon... and my pussy was on fire at the thought. As I felt my orgasm start to build I whispered to Del that I was about to cum all over his cock.
He let out one final moan as I covered his hard dick in my juices and I felt his cock let go and pump hot, thick cum inside me. He came so hard. The feeling of all that cum filling me up was so intense!
As we stayed there, Del still inside me, our bodies shivered together and we kissed, tongues entwined.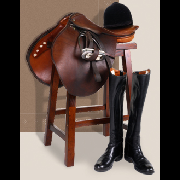 There is no recording for this blog entry