alisha lips's phone sex blog - DESK slut ALISHA xXx - 2010-11-15 03:02:24
More blog entries
|
Speak to alisha lips
My writers muse, i place a webcam under his desk to put on a webcam show to inspire him,,,
"Time to write." He said to me and I obediently scooted back under his desk, the leg area much larger then normal so that i would fit well.
Before he pushed himself in to position, I quickly made sure of my position under the desk. My head was at cock level, My legs spread and my wet cunt, pointing directly at the web cam. The cam was at an angle so that one could see both my pussy and my sucking in the same shot. I made sure it was lined up right and then closed my eyes and opened my mouth and waited for him.
He slid forward and his cock was lifted to penetrate my mouth as he came to rest in his place for writing. I began to suck and lick him immediately as he readied himself. I heard clicks of the mouse and then silence. He waited for the webcam to focus and then adjusted his position slightly so that my sucking was in better view. He watched me from his seat, displayed on the screen before him.
"Fingers." He said. I immediately reached down and spread myself wide open for his review. His cock throbbed in my mouth and again i felt precious, he approved.
"Now...give them a show." He said.
I was never sure if he did broadcast it or not. Maybe just he watched . . . maybe he let friends. . .maybe he just let anyone watch his desk slut work. The idea of strangers jerking off watching my fingers slide into my cunt and his cock fuck my face drove me nuts. I began to finger fuck myself with slow, deep thrusts so that it was a good show for whoever he chose to share me with.
luv alisha x x x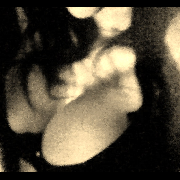 There is no recording for this blog entry