alisha lips's phone sex blog - A slave is tested to see who my true master is - 2010-11-09 01:40:10
More blog entries
|
Speak to alisha lips
I knelt in the center of the black marble floor. The gold veining in the stone making Me feel somehow like a precious thing, a treasure displayed. My over sized black satin cushion seemed to merge into the sea of darkness so that I was almost floating there, waiting for them.
The walls by sharp contrast were all white marble and seemed to shoot upwards forever. The octagonal room was expansive and quiet, only the sound of my own beating heart in my ears. Then the distinct click of the door lock opening and the swish of the heavy door swinging open behind me.
I did not turn or move a muscle. I knelt with My knees and ankles spread slightly, toes pointed back straight. My shoulders were square to the floor and chin held up in a proud stance. My hands laid one atop the other, facing up and held just below my breasts. I was posed for inspection and was well trained, I did not even bat an eye as they began to circle around me.
There were five of them, that much i had known before this began. Five possible choices, each dressed in a black robe and black leather mask that covered half the face. I did not know who was who as the robes had hoods which obscured them all from my eyes. They admired my outfit, a black lace poets shirt and tight waist cinched, no bra, no panties. I was adorned and yet nude. My ass cheeks barely touched my heels as i sat at full attention.
Crouching down behind me, I heard the first one speak. "She is well shaved." The others chuckled. "I happen to like well shaved thank you." He said and laughed. "And see how her lips part just slightly to show arousal? I like that. Well done girl." I flushed at his compliment. b4 they continued with me...
x x x cum n give me a call sexy callers 2 help me finish this blog ending ur way or mine x x x just drop me a private mail first 2 let me know this is the fantise blog u want 2 play with me x x x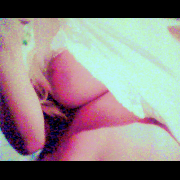 There is no recording for this blog entry