Tracy Neville's phone sex blog - I met him here!!! - 2010-10-20 16:27:06
More blog entries
|
Speak to Tracy Neville
I used to chat to him on the internet while my hubby was at work and after weeks of chatting I finally had the courage to meet him and invite him around in the day time. I told him he needs to be in and out as I was terryfied incase my hubby walked in on us. I actually met him on fone-me.com and he knows who he is, i bet he reads this every day and smiles!!! 'yes you do don't you? anyway thanks for the tip, Mr xXx...
He knocked on the door and followed my request to be in and out so he wanted to get straight down to business, I was in my lacy underwear waiting for him and took him straight upstairs into the bedroom told him to strip, while he was undressing I parted my legs to make room for him between them. I knew it was now time to fulfill my fantasy and shaging a man off the internet, when he was naked I encouraged him to get on top of me. He laid down between my legs & kissed my wet inner thigh, he then kissed the top of my knickers and started to pull them down...
I was getting excited, my heart was racing and I was licking my lips,I felt a tickling sensation as his lips gently kissed my soft clits. He then extended his tongue and placed it just below my pussy. He then started to run his toungue all the way up my hairy pussy; I turned around so we were in 69 position and started to lick his balls and I was rubbing my face on his balls and sucking and licking his long cock. He started to moan with enjoyment, he was very aroused...
He started to nibble on my clits and licking my pussy hard, he was sliding his toungue further into my pussy...He was stretching my legs further apart and then he started to lick the rim of my ass...This was driving me wild................. The sex was great!!! i'll tell anyone who wants to know more....
(I told you mr xXx i'm going to tell everyone about our time)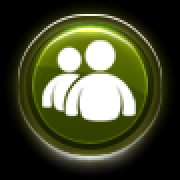 There is no recording for this blog entry