Summer-May's phone sex blog - New girl ~ lets play xXx - 2010-04-29 23:39:33
More blog entries
|
Speak to Summer-May
Hi to everyone
I just thought id introduce myself as I am a new babe, and tell you a little about me.
I am almost 21 years old and I am a very girlie girl, most guys call me cute with a very naughty side and that really is me.
I am always in my pretty pink undies, my hair long and blonde looks hot when its freshly washed and hangs down just about covering my small firm tits, my little pink nipples poking out just begging to be sucked.
I am a very late developer and still have quite a lot to learn about my body and how to make myself feel good and would love you to teach me just how I can make myself cum, as you play with your cock and ask me to wrap my small hands around it and teach me how to make you cum too, I am a very fast learner and will work very hard for my prize which will hopefully be a generous puddle of delicious creamy cum oozing from my pink lips dripping down my chin onto my tits ready for me to lap up.
As you know, I'm Summer-May so why not come and introduce yourself and teach me how to put a smile on your face xXx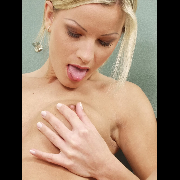 There is no recording for this blog entry