BB Dirty Sam's phone sex blog - My Weekend - 2009-12-06 20:00:50
More blog entries
|
Speak to BB Dirty Sam
I had a visitor this weekend, a stranger, a man I have never met before. This man came to see me with only one thing on his mind& to taste me to take me, to use and abuse me any way he wanted!
I greeted him at the door and as he walked past me my pussy had already began to purr mmm this was going be a good weekend, I wanted him as soon as I saw him!
I poured him a drink, jack daniels & coke, I then leaned towards him and kissed him gently on the lips a little tease of a kiss, he moaned with pleasure at my touch, my pussy had started to throb and drip with excitement leaving my knickers very very wet.
He had travelled a long way to see me and needed to unwind a little, so I ran him a bath he came up to the bathroom whilst I was bending over it, testing the water, he rubbed himself against me his cock was already hard pressing against my arse.. oh I wanted him, wanted him to take me there and then, but no he was teasing me!
I undressed him slowly and now he was naked in front of me with a raging hard on which was begging for me to touch it, but no not yet& he got in the bath and I washed him from head to toe, exploring his body with my hands, every last bit of skin was touched, when I got to his cock I kissed it, couldnt resist, I gently licked and sucked his hard cock, whilst he moaned with pleasure, his hand came round from my arse and his fingers slipped into my knickers and there he found my pussy& dripping for him, wanting him&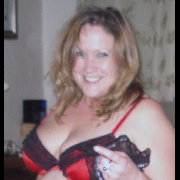 There is no recording for this blog entry