BB Dirty Sam's phone sex blog - Thank you... - 2009-12-02 18:07:40
More blog entries
|
Speak to BB Dirty Sam
... I just wanted to say a BIG thank you to all of you that have made my first few weeks with fone-me.com the most enjoyable I have experienced ever!
You have been the sexiest, horniest people I have had the pleasure to chat with :)
I have enjoyed so many cums with most of you and I would just like you to keep em cuming ha!
I do have a favour to ask of each of you that call me... Please, please leave a comment on my page, its the only way new cumers will get a feel for just what a naughty girl I am xxx
Same for my FREE text chat, if you have enjoyed our chat then please let everyone know...
Here's a big kiss for all my friends on fone-me MWAH xxxx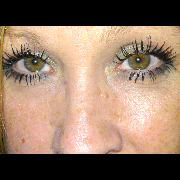 There is no recording for this blog entry