Mature Mel's phone sex blog - Lucky caller - 2009-10-25 23:20:23
More blog entries
|
Speak to Mature Mel
Just to let you guys know I have died my hair blonde as my husband prefers blondes......
When My husband walked through the door and saw me he went stiff as fuck, he then grabbed me by the hand and lead me to the front room..... He then began to kiss me passionately on my lips.... he then started biting my neck and slowly worked his way down to my tits, he caressed my nipples with his tongue. After teasing me like crazy he started to move down even lower, to my dripping wet pussy.....slowly nibbling my clit.... Then the telephone rang....Yes you guessed it, it was an extremly horny caller that caught us in the act... And yes you know who you are! My husband began licking faster and it wasn't long before my whole body was trembling and then if that wasn't enough he thrust his 8inch cock in to my pussy and fucked my brains out, he just couldn't stop coming or could the caller....And this blog is to remind us of how hard we all CUM that night!
And last but never leased thank you to the caller that lets us both dominate him it is amazing and we always will look forward to the next call with you!
x x x x x x x x x x x x x x x x x x x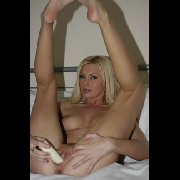 There is no recording for this blog entry