SavannahBaby's phone sex blog - The Girl From Down The Block - 2008-12-24 08:21:04
More blog entries
|
Speak to SavannahBaby
Hi Love...
I'm the girl from down the block who you have been thinking of calling each morning as you drive off to work, leaving your wife.
So many times I have wanted to create a reason for you drive me in your big car and take me to some secret room where we would do naughty things together.
You could return to work and home with memories of my voice in your ear as we'd play with each other's private parts and both come.
I love fantasizing about the sex sounds of new passion and hearing you - knowing what it takes to get a nut from your rock hard boner.
I think I'll play with myself until you call me...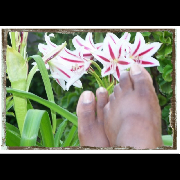 Click here
to hear the whole of this blog entry