lovly69's phone sex blog - On My Massage table! - 2008-11-04 01:46:30
More blog entries
|
Speak to lovly69
Hello Gentlemen and Ladies,
I am a Massage Therapist, you know the kind that provides Happy Endings!
I just cant help myself everytime there is a hard cock on my table..i need to touch!
They cant help to get hard though, with my tight top, tits hanging out and rubbing their groin.
I have seen so many cocks in my life time.
I have this client with the thickest cock that comes to see me twic a week makes my pussy so wet thinking of his fat cock. He got me on the table fingering my pussy while i was suking his thick cock and using my tongue on his hairy balls. Mmmmm i made him squirt all over my tits.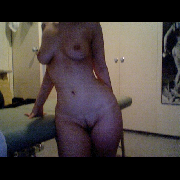 There is no recording for this blog entry