come queen's phone sex blog - cum queen - 2008-09-08 21:42:50
More blog entries
|
Speak to come queen
hi darling, i am cum queen called caprice and i love cum all over my face.
my best position is being done up the ass or doggy style, but being done up the ass by you oh will be so good, and i willl have mind blowing orgasams, i will finger fuck you while i stimulat you, if thats whhat turns you on.
i will wont you to play with my nipples and finger my cunt.oh yes put your fingers in my dripping pussy and then put them in my mouth and i will love to lick it clean.
then i want you to work your way down to get a taste of my hot juices for yourself.
now i am whimpering with pleassure which makes me even hotter.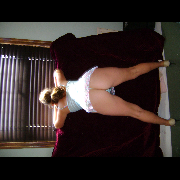 Click here
to hear the whole of this blog entry