Deborah's phone sex blog - Imagine - 2008-07-23 01:25:41
More blog entries
|
Speak to Deborah
Your cock ramming into my juicy pussy. My hot juices flowing down your cock and tongue.
My big breasts suffocating you as you bury your head in my heaving chest to suck my big pink nipples.
Want a tit wank then I am your girl.
Come on guys call me, let your fantasies become a reality.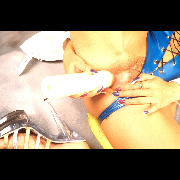 There is no recording for this blog entry