SexyNurseAdvice's phone sex blog - The NUN's Lesson or Hands on Big Willie - 2008-04-12 19:59:53
More blog entries
|
Speak to SexyNurseAdvice
The NUN's Lesson or Hands on Big Willie
For those of you who are new and getting to know me better:
~ I was once a NUN... a Nasty Uniformed Nurse who did not wash her hands this particular morning after a phone call with my favorite new guy...
HE LETS ME TAKE MY TIME.... HE DOESN'T RUSH ME
TO GRAB MY PIERCED CLIT, RUB AND RUN! I THINK HE REALLY LIKES ME....
So anyway... I spent half an hour rubbing my sweet clean fresh pum pum into a hot frenzy right before knew I had to leave for work.
I didn't give myself time for a shower and traffic was slow on my route.
So when I arrived in my office, the doctor who I was traveling with next month, Dr. Henry "B-something" from the University grant committee was already waiting.
When I shook his hand, I saw an all too
familiar expression come over him.
As I removed my hand, he trembled and his knees buckled. He had felt the pussy juice left on my finger tips from the call.
Dr. Henry Biggaweelhi fell to the ground. At this point, out of fear, guilt and to some degree of obligation and reluctance, I began to remove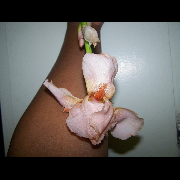 There is no recording for this blog entry