SexyNurseAdvice's phone sex blog - Collection of My Undies - 2008-03-29 09:52:14
More blog entries
|
Speak to SexyNurseAdvice
I've been wearing a vibe inside my panties lately.
It's a decision to help me control myself when the patients are turning me.
My logic: get rid my panties ~ period.
Some were pretty and lacy, some stained from pee, some stretched out already, but for one reason or another, they were just not doing it for me...
You see, my pussy is FAT & TIGHT. Like a sweet ripe tropical mango. So the panty fit has to be good so I can fit my vibe inside too.
SO...what do I do with these used, worn panties?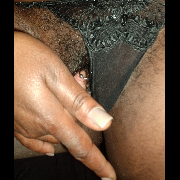 There is no recording for this blog entry