Ebony Cunt's phone sex blog - - 2008-03-21 17:40:23
More blog entries
|
Speak to Ebony Cunt
My husband loves to hear stories of my wild & kinky past erotic encounters! He especially enjoys stories involving people he knows! He really gets off on this one. Hopefully you will too! If so&. dont forget to tell me all about it!!! Anyway, here it goes.
Ive squirted to perfection only 3 times in my life. Or should I say with 3 men. My husband gives me superb pleasure with his large, tasty, hot cock & tongue easily making me wet & ready for fucking anytime he wants to shoot his hot sticky cum on top of my wet, black silk panties still wrapped around my aching pussy! Hes my pleasure machine!However, I have never squirted with him. The first time was so shocking to me I thought I had pissed all over my partner. After realizing what was going on, he took a real kinky interest in my ability and me. We had a very short, very hot affair. I loved soaking him from his neck to his knees! And he loved it too! His girlfriend, however, did not love it. She decided to imprison him and his gold brick dick permanently. And away he went. And my newfound squirting orgasm.
Years passed.
One night, I decided to sleep with a friend I knew in high school. We never dated. Just friends. 10 years later. Why not!
Happily, for some reason, I was able to squirt all over him! We slept together twice. Now were just friends again. Easy to be just friends when you never really knew each other anyway! Maybe Ill see him again in another 10 years. Well fuck, Ill squirt, and so on!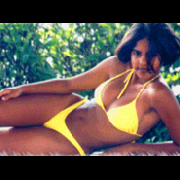 There is no recording for this blog entry