SexyNurseAdvice's phone sex blog - My Life with a Swinger Couple - 2008-02-25 22:40:30
More blog entries
|
Speak to SexyNurseAdvice
14 weeks into my international professional tryst with the Duke's at their family cottage in Denmark, I had the whole family understanding my role in Dominating their ENTIRE sex lives.
They ABSOLUETLY cannot have sexual gratification without my assistance and guidance.
To hold a stiff cock while I suck the wife gags on it ... to direct the partners on what to add ... to insert whatever where ever... They Need Me !!
For one thing, the wife loves the way her husband's semen cum taste from my tight pussy.
She says drinking his spunk from inside me is like getting a chocolate cream pie made with love from his extra long and wide cock!!
She's a little vanilla hot pocket slut with a desire for professional US Black girls in uniforms.
The husband is now a famous engineering master wizard with SHAGGING BIMBOS & BITCHES tattooed on his 50" chest - he was once in prison for drug related crimes but now he's a producer - of....
ANYWAY...He could not get his Pecker... his FUCK POLE... his "Johnson" UP after prison due to the salt peter he was fed behind bard, so again, who they gonna call ??
The Nurse...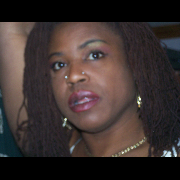 There is no recording for this blog entry