Mistress Eva's phone sex blog - Happy New Years! - 2007-12-31 21:57:56
More blog entries
|
Speak to Mistress Eva
I wish you a hot and safe New Years! In America, there is a saying that what you do on New Years Eve, is what you will be doing for the rest of the year! So party on chaps!
I will be with one of my long term submissives. He is taking Me out to dinner and I will be having Prime Rib! He has promised to buy all my drinks for the night! Then I am taking him back to my place so I can spank in the New Year! Life is Good when you are the Goddess!
So what will you be doing?? I will be taking calls New Years Day. Bring your hard cock and be ready to be Dominated by the best!
:::^^^~~~~HAPPY NEW YEAR!~~~~^^^:::
Mistress Eva Lordes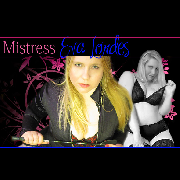 There is no recording for this blog entry