MZGDPZE's phone sex blog - Licking Lipstick Lesbians - 2007-12-30 18:55:31
More blog entries
|
Speak to MZGDPZE
If there's one thing I love to do, that's lick my lipstick lesbian girlfriends.
I've got quite a few of them now & we keep it light...
A light sucking on the nipples and a finger in the panties...
Some of them shave & have pretty bare pussies for when we start to rub mounds & clits together...
Others like to share their sweaty hairy muff musk with moist juicy goodness mixed in.
I love squeezing & sucking bare boobs while I finger my bitches...
It's all the same to me. Miss Good Pussy loves Tits & Pussy.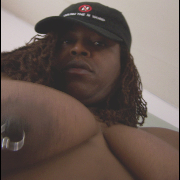 There is no recording for this blog entry