SexyNurseAdvice's phone sex blog - Bottoms Up Rough Fist Lady Anal Probe & Cum Boy Prostate Exam - 2007-12-29 08:03:29
More blog entries
|
Speak to SexyNurseAdvice
Before I really knew how to do them properly, I was tossed into performing digital rectal exams, fecal impaction removals & prostate massage / milking on my nursing gigs.
I have to apologize to my patients for my expectations of loud laughter ahead of time. I think ass pussy is hilarious & only for the best fucking fun!
For the ladies: a sweet pie shape booty is best. I use a gel baby oil lube & a really big dong!! Twisting slow at first - in & out - until that ass opens right up - that's when the licking can start....
The guys: they get a glove fist up the shit hole - hard & rarely lubed up for the tranny & downlow ass pussy boys.
Something about rubbing inside FAST & pressing HARD~~~~~
The expressions of pain & pleasure on their faces....
I can't help laugh out loud knowing how good it hurts~~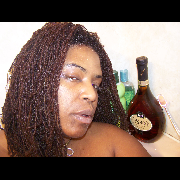 There is no recording for this blog entry