MZGDPZE's phone sex blog - Slut Fucks Multiple Ladies Husbands at Once - 2007-12-29 07:42:42
More blog entries
|
Speak to MZGDPZE
There's something about a good group fuck that beats the holiday dull drums.
I'm a tramp from way back & this one thing is for sure: I'll fuck my best friend's man, my client's & my man - back to back or all at once if the situation is right.
Case in point, there was this one time I was having steamy hot raunchy group sex with my 2 married male clients from my office day job.
While J. Klein was banging me doggie style & about to spill a wad, the other one, my girlfriend's lover, S. Nathan, was pulling my hair & gagging my throat with his pecker.
My cell phone rang ~ the caller was my business partner, on his way in with contracts & coffee. He & I have been secretly fucking for years.
Shocked & pissed, my busty buxom girlfriend AND my partner walked in to surprise me - DOUBLE ENDED DONG in tow - ready for a new adventure.
Wanna know what happened next?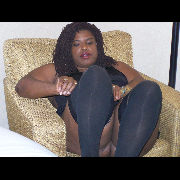 There is no recording for this blog entry