SexyNurseAdvice's phone sex blog - Work Hard Nurse Doctor Top Shelf Pussy Clean Up Duty - 2007-12-27 09:00:23
More blog entries
|
Speak to SexyNurseAdvice
One of the most intense fucks I ever had was on duty in the surgical suite of the hospital where I work.
I had just started working on the floor where Dr. Taylor, a beautiful blond, blue eyed surgeon, was about to perform a penile implant. The sight turned me on and my pierced nipples started protruding from under my uniform top.
At the finish of the implant, Dr. Taylor, the hard worker that he is, abruptly emptied the surgical area and demanded I stay to clean up with him.
His idea was for me to clean up the remainder of his sweet cum that I had left from the last time I sucked him.
Sure...some call this sexual harassment, but I call it pure enjoyment. See: he calls me his Top Shelf Pussy. I love to suck down and drink his cum...
I'm the Pussy he calls on for the utmost in nursing care...and the one to drain his nuts and make him cum harder and harder each time we do the nasty, wild thang!
Can I suck you off?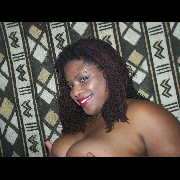 There is no recording for this blog entry