MZGDPZE's phone sex blog - I Need A Predator - 2007-11-30 00:11:38
More blog entries
|
Speak to MZGDPZE
I am a hopeless romantic bitch, still looking for that special someone~~~~
My Sensual Horny PUSSY needs you to give me your stiff cock
I need to receive oral sex & if I can't then I need to play with my pussy while you order me how to do it for you
Until I find my own one on one...
I LOVE U & reading your mails, shopping & spending your money, Lover.
Mutual Masturbation is something I also enjoy to perform on Live CAM -
Having it & watching it turns me on. That's not all I'm gonna do ~~~~
Once I release you from your quarters, I will train you to follow my daily diet of delicious caramel brown sugar loving.
Tell me:
If I drip my golden shower on you, will you lick me & take my funky shit out of gratitude? ~ ~ ~
~ I'll email you the entire photo sessions & videos too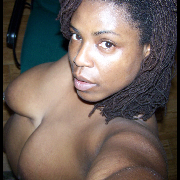 There is no recording for this blog entry