MZGDPZE's phone sex blog - I Cannot Tell A Lie - 2007-11-28 08:10:02
More blog entries
|
Speak to MZGDPZE
I cannot tell a lie:
The truth is: I love to cum and I love to listen to my callers cum too.
Recently, I had the pleasure of a nasty call with a guy who knew how to take control - MY KIND OF MAN.
We talked for a long time & he had me wanting more & more.
I cannot lie - this man had me doing things I think were just barely legal.
Ordering me to suck & sit on my toy cock & place the phone near my pussy so he could hear my clit pierce tap the mouth piece.
All the things we whispered about were all well and good - UNTIL...
He got to the part about what he wanted me to do to him and his new inexperienced girlfriend ...
I don't mind having a man and his girl but kindly let me know the bitch is listening, LOL...
It was all good - He needed some stimulation for naive her & I was glad to service them both
Her horny ass was screaming in the background while he was telling her to suck him.
Later she wanted me to whisper in her ear... and from what I could tell, my words were just what did the trick
The truth is: I wanted to lick her and have her do things to me too.
Our chat continued for a long time, all three of us cuming and moaning forever....
I hope to hear from these two again, and if not...at least I came and squirted like never before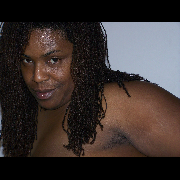 There is no recording for this blog entry