SpanishEyez's phone sex blog - secrets... - 2007-11-01 16:12:14
More blog entries
|
Speak to SpanishEyez
Hi there all you sexy men well lets see Nicole and I have been very naughty. We are so good that!! Dan has decided to give us our own double act show considering we are getting on so well together - he has no idea ha. He gave us the credit card and told us to go shopping for some new outfits so we did. Straight down to the local Adult Shop. Haylee met me there this morning and man she is so hot like butter would melt in your mouth. Just looking at her legs, so sexy and they just go all the way up to heaven, we decided to try on a matching school girl set. Black and red tartan pleated skirts that sit just above our arses, black lace panties that tie up at the sides with black ribbon and a tie up short sleeved shirt which ties up just above our breasts - so sexy. Anyway we grabbed our stuff and went to the change rooms but there was only one, well we dont care so we piled in and started getting changed together. It was a bit squishy and as Nicole was bending over to take her shoes of I felt the skin on her arse brush up against mine - she is so soft wow!! After we got changed we walked out and stood in front of the mirror and admired our new look - we did a few spins together gave each other a kiss and hug it was perfect.
As I was pulling away from Nicole she pulled me back into her and gave me another kiss I looked at her and my hands ran down her back I felt her long hair running through my fingers and started to tingle all around the top of my thighs, I leaned in and kissed her back wow she is sexy, Now I know why we dance so well together we have this chemistry thing going on and its building up everyday we are together. I wonder when its going to blow? This is the longest foreplay of my life.
We went back to the change room and were getting back into our stuff Nicole turned around and asked me to help with her bra so I grabbed the clasps and started to hook them up as I let one go and reached around her body to grab it again my arm brushed up along the side of her breasts Nicole grabbed my hand and ran it up her stomach and I felt those feeling come back again. I am hanging to be with her so bad and she spun around and leaned in and started to kiss me. The blood in my veins started to pump so fast you could her my heart beating through my chest. Thats it I thought its happening right here right now - Nicole was with me on this one. We wrapped our arms around each other and we both had no tops on just our bodies against each other - ring ring - both our phones started to go off at the same time we just smiled and grabbed them. Well thats one way to ruin the moment - it was Dan ringing both of us - CRAP - "Are you to still together" he asked - yes we replied "can you please come in Rachel has canceled today and I need you two to fill in for her", we both laughed and said that we would be there in half an hour hung up. Nicole looked at me and said we will definately have to come shopping together again babe. I slapped her on the arse, we got dressed, grabbed our stuff and went to work.
After I got home from work today I went straight to my top draw and pulled out my 8 inch vibrating dildo to relieve this built up pressure.! Ahhhhh yummmmm thats better!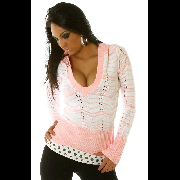 There is no recording for this blog entry