Loula's phone sex blog - My Fantasy.. - 2007-10-28 02:41:56
More blog entries
|
Speak to Loula
Im in my office block, waiting silently for the lift to arrive.. Im feeling incredibly horny. As the panties I am wearing are just a little to tight, and as i walk, they rub against my pussy.. making it so very puffy and wet.
The lift door opens, and I step in. Inside is a nice looking man, that I've never seen before. The doors close, and we smile politely at each other.
He moves closer to me, and reaches across my breasts to the lift control, and with a flick of his wrist the lift stops mid-floor...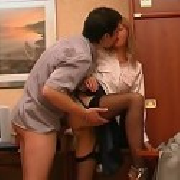 Click here
to hear the whole of this blog entry