Big Boobs Becky's phone sex blog - A Meeting for 3 - 2007-04-28 00:33:55
More blog entries
|
Speak to Big Boobs Becky
I work as a trainee Independent Financial Adviser and often meet with clients in there own home. Sometimes I get more than just a sale...Today was one of those days!
I had a first appointment with some new clients. I was wearing a really tight skirt so had decided not to wear any knickers. I knew the couple were in their early twenty's but I didn't expect them to be so horny.......
To hear the rest of what happened, click on the link to the recording below.....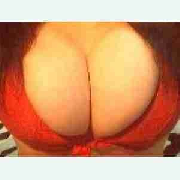 Click here
to hear the whole of this blog entry