Ebony_Michelle's phone sex blog - Nuaghty Housewife Stories - 2007-04-21 22:13:31
More blog entries
|
Speak to Ebony_Michelle
Hey do you enoy little stories? I hope that you do... everything I write and post here has some basis in fact. That is right I have enjoyed all of these experiences. There are so many blogs out there that are just RSS feed supplied by some company. I am the real deal a sluttly little housewife always ready to play when Hubby is away! Want to have a little experience of your own? So click my listing and keep checking my sexy blogs! and get ready for the experience of a lifetime.
Edited on 2007-05-01 20:08:05
Guys always ask what your favorite thing to do sexually? And to their surprise I always say, %u201CI love to suck cock%u201D..My mouth sort of waters in anticipation... I think about the way his skin will feel on my tongue, the way he will smell, how the cock will fit in my mouth%u2014I get so excited!! I%u2019m sure there%u2019s more stuff behind I why I love to suck cock so much. There%u2019s something that powerful and uniquely masculine, and the way it is, just in his essence. There is a guy I see time to time, and all I want is to suck his cock. All I can think of is him sliding it in my mouth, and feeling it touch the bottom and the back of my mouth%u2026..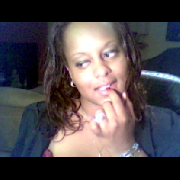 There is no recording for this blog entry