Dirty Minx's phone sex blog - Slip your fingers into my ass... - 2007-01-18 13:30:08
More blog entries
|
Speak to Dirty Minx
I'm on my bed, with my legs spread wide and my nipples are so hard....
I want your cock in my cunt - its so wet....
I love the feeling of your fingers slipping deep into my ass.....my asshole is so tight and you wont be able to resit slipping your hard cock into my asshole.
My pussy is so young and tight - I want you to taste my cum......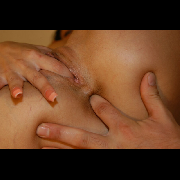 Click here
to hear the whole of this blog entry